COLD SPRINGS CHURCH OF CHRIST
Due to the Corona Virus:
​
At the church building:

Sunday Morning Bible Study @ 9:30 am
​Worship Service @ 10:30 am
​both services are live- streamed on Facebook and YouTube. ​
No
No Wednesday or Sunday Evening Services at the Building at this time.

instead join us on Facebook & YouTube @ 6:00 pm Sunday and 7:00 pm Wednesday for a live-streamed Worship and Bible Study with Mark from home.​
To view on Facebook: Click the Facebook icon and it will take you to Facebook
​

​To view on YouTube: Cold Springs Church of Christ-Lancaster TX​
No ​
​​​*********************************
OUR REGULAR SERVICES

​​​SUNDAY

BIBLE STUDY 9:30 AM
Our Current Study
from
Heritage of Faith Curriculum


Spring 2020
A study of the
Book of Hebrews

​
​
MORNING WORSHIP 10:30 AM
EVENING WORSHIP 6:00 PM

WEDNESDAY
BIBLE STUDY 7:00 PM
Classes for all ages
​
Auditorium Adult Class a Study on

Bad Guys of the Bible & their Bad Deeds

CONTACT US

Cold Springs Church of Christ
2710 West Main Street
Lancaster, Texas 75146

Phone: 972 223 8653
Annex: 972 223 0820


​Website
coldspringscoc.com

MARK HANCOCK
MINISTER​

​​JOE McCALL
OUTREACH MINISTER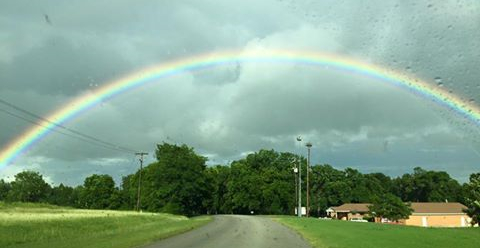 A Rainbow Observed over Cold Springs on Wednesday Evening June 17th, 2015; 7:00 pm

​Cold Springs Church of Christ


Celebrating 170+ years


The oldest Church of Christ​ continuously serving God and the community in
​ Dallas county, Texas
​Since July 5th, 1846​
​